We at GOLD COLLAGEN® are committed not only to developing products to help you look and feel your best, but also to helping our environment and to acting towards social responsibility.
By promoting healthier nutrition and better education, we hope also to encourage people to create a more sustainable future.
Our effort towards sustainability involves a number of multi-year projects supporting the sustainable development goals approved by the United Nations, including: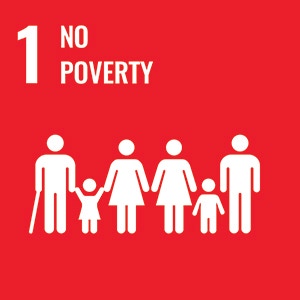 End poverty in all its forms everywhere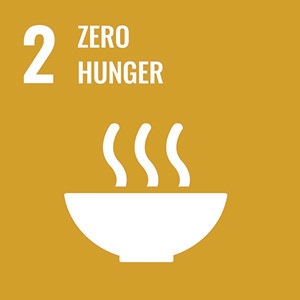 End hunger, achieve food security and improved nutrition and promote sustainable agriculture
Ensure healthy lives and promote well-being for all at all ages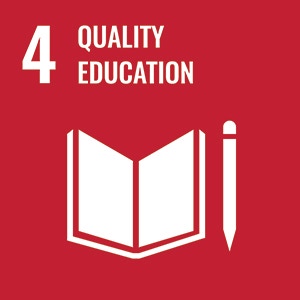 Ensure inclusive and equitable quality education and promote lifelong learning opportunities for all
We have developed a partnership with

Mary's Meals

to raise money to provide school meals to children in

Malawi, Zambia and Kenya
Your choice to drink GOLD COLLAGEN® supports our mission to provide essential school meals to hungry children.
For every bottle you drink, we're committed to providing a school meal to a child.
It's more than just a meal; for the children who receive Mary's Meals, food changes their story.
Pick your favourite GOLD COLLAGEN® supplement and start your journey to a better wellbeing.
Pick your favourite GOLD COLLAGEN® supplement and start your journey to a better wellbeing.
Mary's Meals is already feeding more than 2.4 million children every school day
Together we can reach the next hungry child.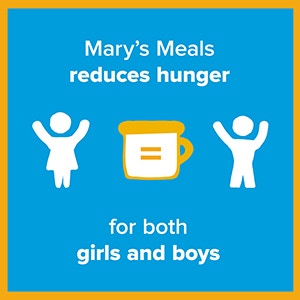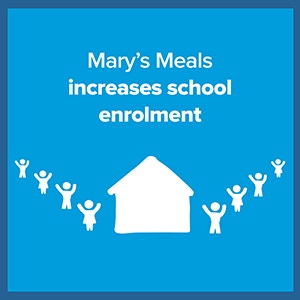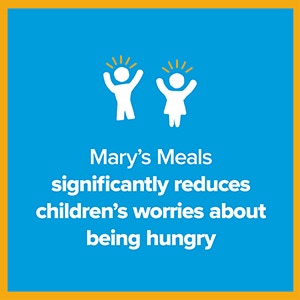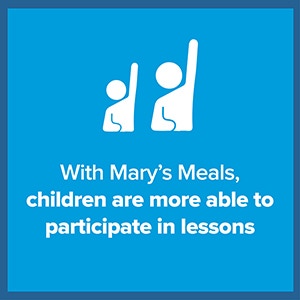 Subscribe now to receive your favourite GOLD COLLAGEN® liquid supplement treatment and
For every bottle you drink, we will provide a child with a nutritious school meal.
Share a sip, spread a smile, and be a part of something wonderful. Together, we're turning each bottle into a beacon of hope, one school meal at a time.
Mary's Meals is a global movement that sets up school feeding projects in some of the world's poorest communities, where poverty and hunger prevent children from gaining an education.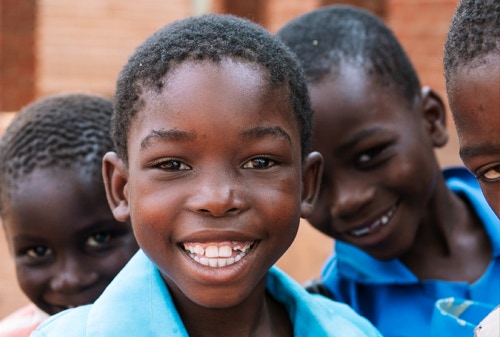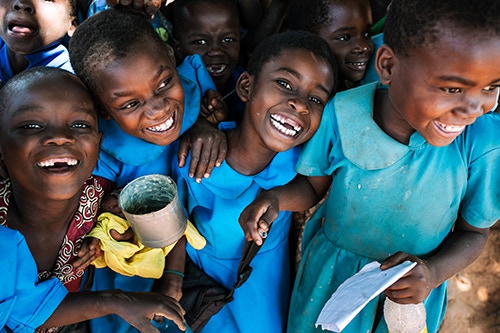 The promise of a good meal attracts these hungry children into the classroom, giving them the energy to learn and hope for a better future.
#MakeEverySipCount
Share your experience on social media using this hashtag and invite friends to make every sip count.
Let's donate a school meal and a better future to a child together.
Mary's Meals porridge helps me to excel in my studies and realise my dream of becoming a teacher. I do not feel hungry when in class and I listen attentively during lessons
Says Prisca
WHERE WE ARE WORKING WITH MARY'S MEALS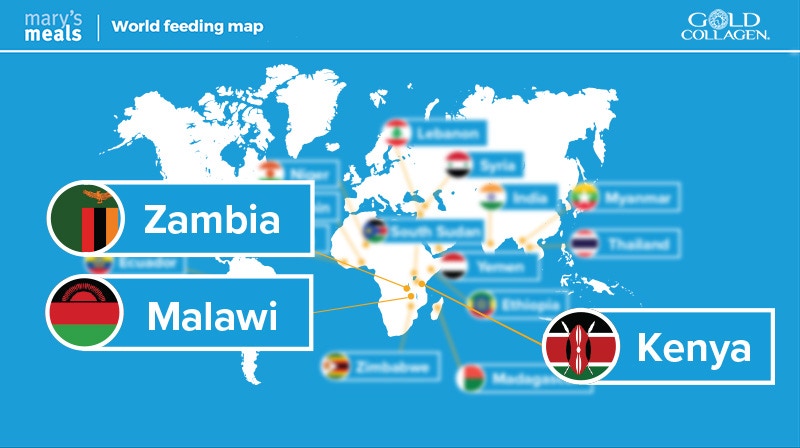 MALAWI
Mary's Meals has been supporting children in Malawi for over 20 years and is now feeding over one million hungry children a day just in this country.
Malawi has consistently high levels of food insecurity and the population is increasingly vulnerable to the effects of climate change. As families struggle to find enough food to eat, survival often takes priority over education.
A staggering 70% of the population lives below the international poverty line ($2.15 a day) and 34% of children under five have stunted growth.
Most schools receiving Mary's Meals are in the Southern region with large numbers also supported in both the Central and Northern regions. Mary's Meals also support preschool age children in Early Childhood Development (ECD) centres who are most vulnerable to the effects of malnutrition.
The feeding programme is implemented by Mary's Meals Malawi and their partners Missionary Community of Saint Paul the Apostle (MCSPA).
A typical school meal is CSB (a corn and soya blend porridge which is fortified with essential vitamins and minerals). This meal is known in Malawi as likuni phala, but most children just call it 'phala'
Mary's Meals is changing the story for over one million children in Malawi, moving their focus away from when they will next eat and enabling them to concentrate on their studies.
ZAMBIA
Mary's Meals has been supporting children in Zambia since 2014. The programme is delivered directly by Mary's Meals Zambia, and currently provides school meals to 420,896 children (age four to 18) in 752 schools.
We provide students with a Maize and soya porridge fortified with vitamins and minerals.
The country suffers from high rates of malnutrition, poverty and food insecurity. Of those able to attend classes, one million go to class hungry.
KENYA
Mary's Meals has been supporting children in Kenya since 2005 and currently provides school meals to 139,807 children, aged between 3 and 18.
The school feeding programme is operated by Mary's Meals Kenya, as well their partners Caritas Lodwar (Diocese of Lodwar).
A typical school meal consists of maize served with beans, and oil fortified with vitamin A and iodised salt.
Food insecurity is very high in Kenya, particularly in the arid and semi-arid regions that make up 80% of the country's land area. Food insecure families tend to live in rural areas, where they are most susceptible to climate change and adverse weather conditions that affect the agricultural sector on which they depend for a living. There remain high rates of malnutrition in Kenya with 29% of children in rural areas, and 20% of those in urban areas, experiencing stunted growth.
OUR MISSION
Helping people look and feel better for longer.
A commitment that unfolds through expertise and excellence,
Driven by innovation and supported by science.
We listen, We understand. We guide.
To foster beauty and wellbeing from the inside out.
Disclaimers
No Extra Cost: Participating in the #MakeEverySipCount campaign does not involve any additional cost to your purchase. We believe in giving back without putting a strain on your budget.

School Meals Commitment: For every bottle sold, Minerva is dedicated to providing a school meal to a child in need. Your purchase directly contributes to this noble cause, nourishing young minds and fostering a brighter future.

Campaign Flexibility: Please note that while our commitment is unwavering, the #MakeEverySipCount campaign is subject to change or removal at any time. We will continue to explore ways to maximize our impact, and this might involve modifications to our campaigns.

Our Pledge: Rest assured, our commitment to charitable initiatives remains a cornerstone of Minerva's values. We will always strive to contribute positively to the well-being of our communities.
By participating in the #MakeEverySipCount campaign, you become a vital part of our journey to make a meaningful difference in the lives of children. Thank you for your support and trust in Minerva's vision.
If you have any further questions or require additional information, please don't hesitate to reach out to our customer support team.